Medals have been collectible over the years, symbolizing victory or achievement. Medals are widely awarded for athletic or academic excellence and are the highest honor an individual can receive.
Before buying medals in bulk, there are a few things you should know. You should understand what the badge is for and what it does so that you can use it properly for your own benefit. Then you should also know all the occasions and events that you can cover with medals.
Then you need to make the move to buy the medals, and before that, you need to know about all the medal styles and engravings so that you can find the best one for your event based on your budget and medal requirements.
1. What is A Medal?
Medals are awarded to individuals or organizations at events or activities for outstanding achievement and recognition in niche military, athletic, scientific, cultural, academic, or a number of other categories.
When you choose a medal style after knowing a lot about medals, you need to choose the ribbon you want to go with those medals. Because ribbons are also an important part of the medal, they are very important in terms of compatibility with the organization's medals and marketing.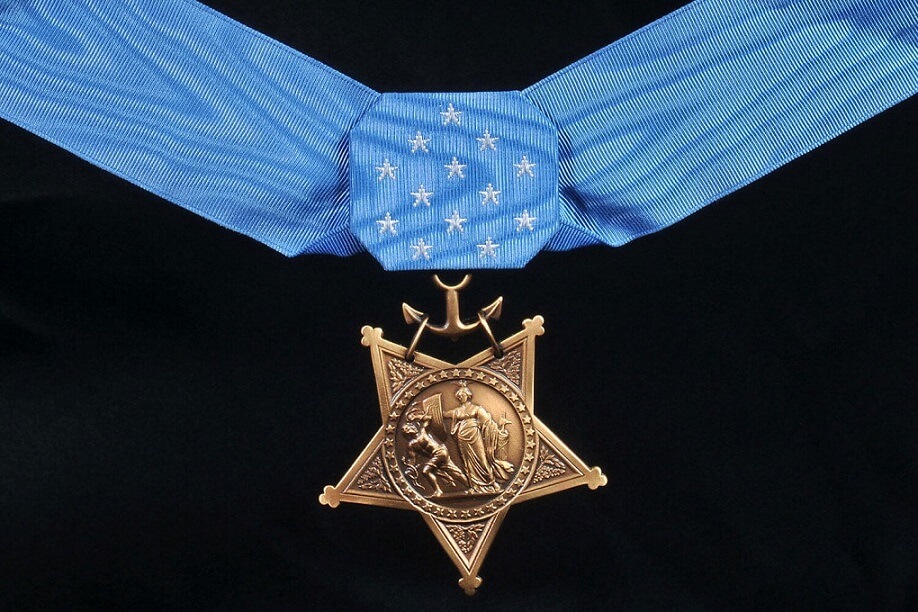 (Another related post: How to Buy Bespoke Medals?)
2. The Reason for Purchasing the Medal
Before we discuss where to buy medals, you should understand the purpose of buying medals. People buy medals to provide motivation and inspiration to different people participating in certain activities. Everyone sees the medal as a symbol of inspiration. Medals show that anything is possible, and they also provide a sense of accomplishment to those who receive them.
Different schools, clubs, and companies buy medals to inspire different groups of people in specific fields. It's an affordable way for them to reward and motivate good work. Students, staff, and team members who push themselves to the next level by surpassing their own efforts are recognized with medals. People buy metals for these tasks. You can buy cost-effective medals in bulk from us.
People also buy medals in bulk to celebrate different occasions, such as corporate games, military holidays, or special recognition. Whatever your reason for buying medals, we have a large selection of medals, including custom medal-making options, so you can buy medals in bulk from us at affordable prices for any purpose you have. Shop with us today for exceptional power for students, office workers, athletes, team members, and others at the best prices.
(Another related post: How to Select Medals for Schools?)
3. What is the Engraving Process of Medal
If you want to buy medals with the highest precision, then you need to choose laser-engraved medals.
1) Decide the Specific Engraving Technology
You can buy medals custom engraved with laser in bulk from us as medals for sports or any other use. During this laser engraving process, the material is usually vaporized into smoke so that the engraving remains permanently in the medal. A laser is usually used as a chisel to carve a permanent mark on the medal.
Lasers emit a lot of energy and generate the necessary heat to create the design the customer wants. Medal engraving is a very popular process using lasers. Whether it's a corporate award, a sporting award, or any other use on a medal, laser engraving is the best option for creating unique medals for any occasion.
2)Choose Size, Shape and Lettering
Before purchasing a medal, you need to be able to choose the size, shape, and lettering on it, and the engraving process is easier than ever. Modern laser machines offer simplicity and efficiency at the same time. If you buy your medals from us then we guarantee that our latest equipment will be precise and you will benefit greatly from a cost-effective and risk-free investment while reaping the highest profits.
3) Choose the Engraving Equipment
Our laser engraving equipment is ultra-fast and cost-effective, so both individual and mass production will benefit from all the convenience. We will be very flexible when choosing materials for you. When you buy your medals from us, you will have maximum freedom to design medal engravings with the highest precision so that the medals will perform their function correctly.
Our employees are highly skilled in this field and the latest machines also keep all the complex operations away from the overall operation. Whether the material is delicate or not, we always treat the material with tenderness. Our engraving process is faster and more efficient than others on the market, and the medals we offer after engraving are completely corrosion-resistant, wear-resistant, permanently engraved, and high contrast.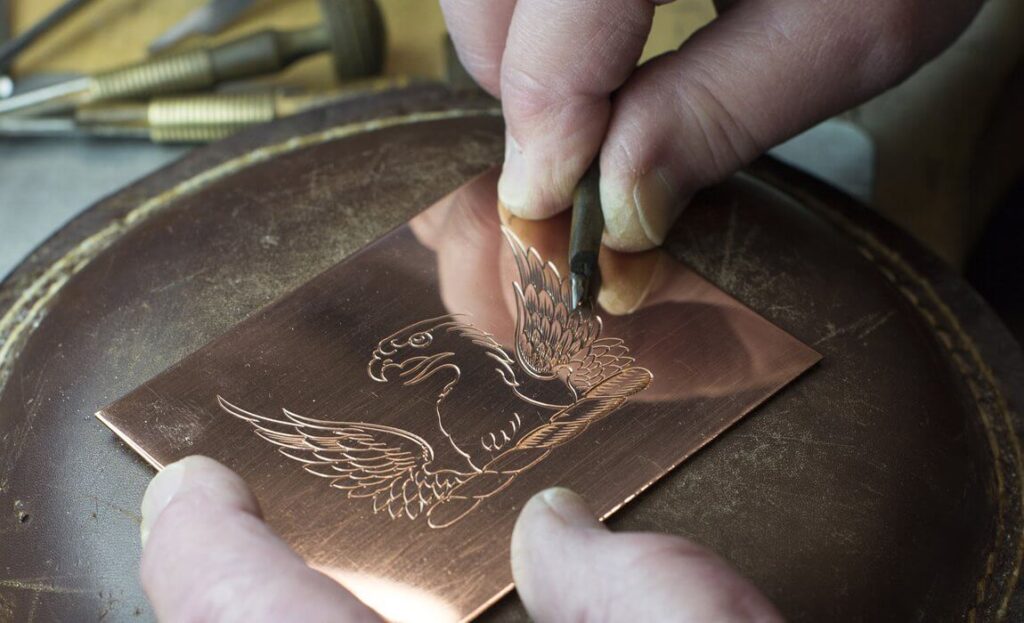 (Another related post: A Guide to Startup Company of Custom Award Medals)
4. Where can I Buy Medals?
Since medals are considered the most economical form of award, most organizations such as academia and sports clubs buy medals in bulk and gift them to shining stars. Students and athletes are often awarded medals for their performance. Organizations purchase medals for this purpose.
Medals can be purchased from a store or ordered directly from a metal supplier. Buy direct from medal suppliers for bulk purchase discounts and an easy return or exchange policy. Just like everything else on the market, the price of medals also depends on where you buy them.
The same medal may have different prices in different places. There is nothing surprising about this. Even if you buy the same medal from two different companies, the price will vary. Companies arbitrarily label their products for a number of reasons.
5. Different Types of Medal
You can buy medals from tons of different types of medals according to your preference.
1) Enamel Medal
If you are looking for medals with the wildest designs, enamel medals are the way to go. You can choose partial or full-color enamel. If you want something unique with a completely different texture, then you can buy contrasting medals.
They come with brand new textures on the medals because they create a contrast, and the recipients really like them. These medals typically showcase hand-polished designs against a matte backdrop. If you want an eye-catching design in these types of medals, you can have them partially enameled.
2) Silicone Medal
If you want to buy medals with high-cost performance and very eye-catching, then you can choose silicone medals. They are very flexible. 2D and 3D designs where you can add all the details without any problem at all.
3) Painted Medal
There are two kinds of painted medals: enamel and non-enamel. You can spray the medal any color of your choice to achieve any goal according to your liking. Some consider these to be the most stylish and modern medals available today as these medals effortlessly spice up any event. There are also stacked medals, segmented medals, rainbow medals, and chained medals available for purchase.
(Another related post: Sport Medal: What is It and How to Buy it in Bulk)
4) Interlocking Medal
Interlocking medals are combined to form a single symbol, picture, or meaning. Stacked medals also come together like interlocking medals, but in a slightly different way to create a stunning overall design. These medals attract more event entrants.
5) Segment Medal
Segment medals are also connected to create special meaning. Participants must earn these medals to complete a set of master medals.
6) Print Medal
UV-printed medals are the newest type of medals. After being launched in the market, these medals created a storm in the market due to their ability to portray many stunning designs. These medals are very eye-catching and brightly colored at any event.
These medals feature specially formulated inks that print unique and eye-catching designs directly onto the medals. Under UV light, these inks dry almost instantly. It doesn't matter whether the surface is concave, flat, or raised because the UV printing method can print any color onto the medal surface correctly and efficiently. So, you can get any design including vibrant colors of your choice in these medals.
7) Holographic Medal
There are holographic medals on the market, which use the refraction of light to present different images from different angles. If you're looking forward to purchasing medals to completely dazzle your participants, you can always choose a custom design based on the event.
Before you buy a medal, you can also browse through the medals in your inventory and see their designs, which you can then combine with your ideas to create a special design. Also all these medals mentioned above, you can buy medals in bulk from us. We provide you with all these options at the most affordable prices. Even if you browse through our stock of medals, you'll have no trouble finding the perfect marathon medal for your purchase. If you're looking forward to purchasing medals to completely dazzle your participants, you can always choose a custom design based on the event.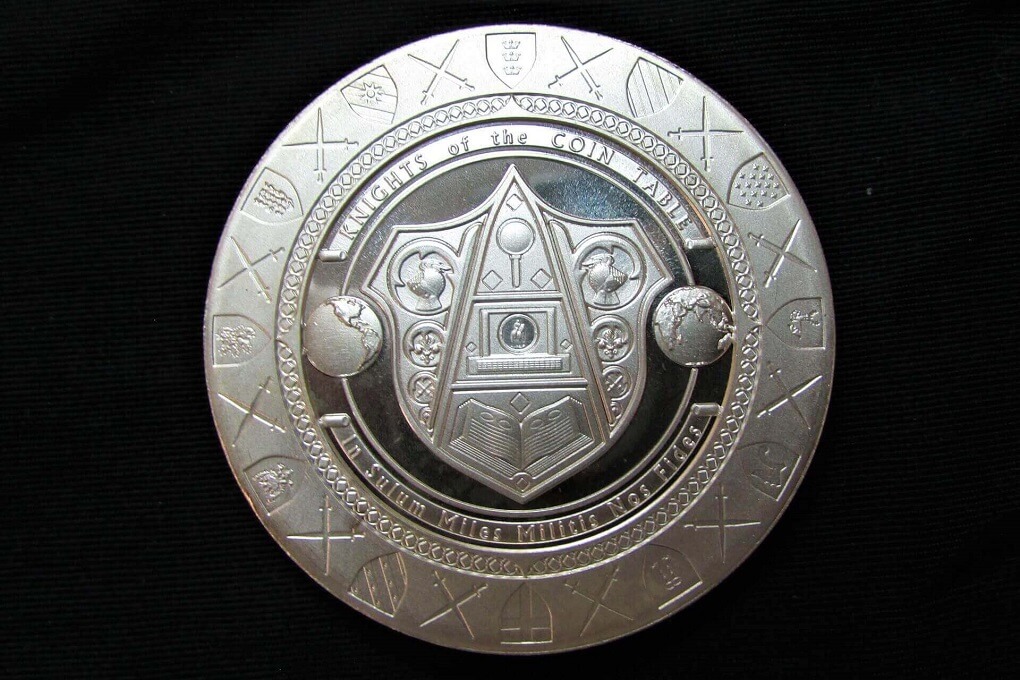 (Another related post: How to Find the Best Running Medals?)
6. How Does Location Influence Medal Price?
The place of origin of the medals is also summarized. The price and quality of a product always depend on where the manufacturer is located. There are different external factors in multiple places that determine the price of a medal. Sometimes it can also be a tradition or a moral code of a place, and in some places making medals is a way of making a living. This makes different places offer different prices and different quality medals.
Different regions also have different lifestyle trends. In some places, the standard of living is high, and in these places, the prices of products on the market are high. Areas with cheap lifestyles sell goods at lower prices. In these areas, medal manufacturers can choose mass production, because there are cheap resources and cheap labor, so the medals will automatically sell out at a relatively low price.
Always remembering the location of the medal manufacturer plays an important role if an organization is wondering where to buy medals relatively inexpensively. The best place in China to buy medals at the most affordable prices is Dongguan, located in the Guangdong province. The city has a low tourist rate compared to the rest of China, so the lifestyle here is cheap. This allows manufacturers to make medals cheaply and thus sell them at low prices.
(Another related post: An Ultimate Buying Guide to 5K Medals)
7. How Does the Source Influence Medal Price?
If you're still wondering where to buy medals and how much they cost, another important factor in considering medal prices is provenance. Now that you've discussed the different price tags for medals in different places, another factor that affects the price of your medals is where you're buying them from. Medals can be purchased from direct and indirect sources. The indirect source is the store, while the direct source is the badge supplier.
Keep in mind that if you buy your medals from an indirect source, you will pay more, in some cases even double the original price. Buying medals from indirect sources can save you a lot of money. Since this article will help you understand where to buy medals, we recommend that you purchase your medals from a direct source rather than from a retailer. The market is saturated, and there are so many stores in the market, that they will make you believe that they are charging you the best price, but they are not.
These traders are like brokers; they take orders from clients and forward the orders to medal makers. They keep the commission and sell. That's how they make money, and customers have to pay more for medals. Why you shouldn't buy from middlemen either because they care the least about the quality of the medals.
They are usually not committed to providing the best quality to their customers as they do not actually represent the medal manufacturing brand. On the other hand, medal manufacturers are investing in the industry and working to provide the best quality medals to their customers so that they come back for more. They want to leave a better name for the company in the industry.
8. How Does Size and Quality Affect Medal Price?
The price of a medal also depends on the size and quality of the medal you choose. The technique and choice of ribbon will also determine the price of each medal. See if you want soft textured medallions or hard enamel. The cost of these two medals is different. Make sure to gather all these answers and then choose the right medal supplier in the market.
(Another related post: What is the Price of Medals in China?)
9. What is the Medal Price for a Custom Order
Most organizations and individuals want to create custom medals for events that will leave a memorable impression on contestants and judges. Custom medals offer more benefits than traditional medals. Their happiness is doubled, which is why they are preferred.  Today, most metal manufacturing companies are accepting orders for custom medals. Additionally, they showcased their medal designs and price tags on the company's official website, letting customers know what exactly they were looking for.
Most medal manufacturing companies also mention the technology used to manufacture the medals. The availability of all relevant information makes the decision-making process easier. In addition, custom medals are made according to the requirements of customers, so the company charges different fees.
If organizations or individuals want to charge the best price for their custom medals, MedalsChina is a good choice. To find out the best prices on custom medals, first, send your design to the company and they will get back to you. Details should include size, material, color, number of medals, and delivery date.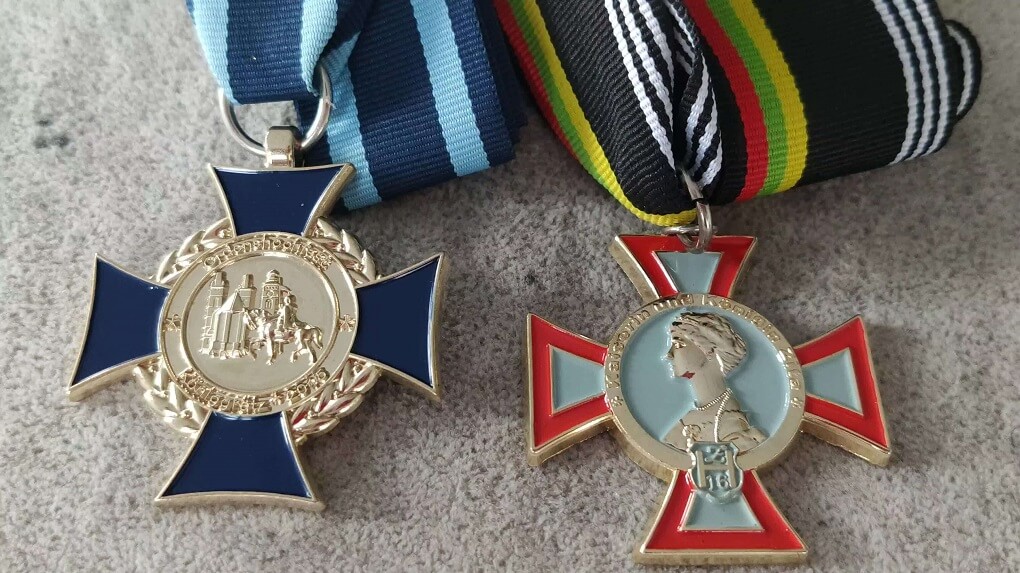 (Another related product: Custom Enamel Pin)
10. Choose A Reliable Medal Supplier
Choosing the right medal supplier is important. Of course, you don't want to reward your participants or judges with poor-quality medals. You want something presentable to them that they will treasure for a lifetime. Medals are awarded for excellence and are for life. There are many medal or trophy and trophy manufacturers in the market. Organizations may opt for trophies rather than medals or awards, and the choice depends on client preference.
These medals and trophies come in all sizes, shapes, and even the materials from which they are made. The availability of more choices and more suppliers in the market means that more detailed research should be done when selecting the right medal supplier.
Remember that the medals or trophies you present to your audience reflect your brand image and they should be presented with high-quality medals. The medals you award convey what your brand or organization actually is. Consider the following tips when choosing the right metal supplier for your organization.
1) View the Certificate Page
First, be sure to check out the company's certificate page. Every good medal supplier has these pages which show their market value in the industry. If the medal supplier has these pages, it shows that the business has a good reputation in the market and can provide high-quality medals to customers on time.
2) View Varieties
Next, look at the types of badges offered by badge providers. Choose a medal provider that offers a large number of medals, awards, or trophies. Check out reliable websites for businesses. It would be a great feature if it gave customers a plethora of options. This way medal suppliers can meet your organizational needs and your company can order custom-designed medals in bulk.
If a company is looking for a medal manufacturer, the most important thing is to have a certain reputation in the market, otherwise, it may encounter trouble in the future. Search and select a company that offers bulk steel medals and bulk competition medals in a variety of patterns and shapes.
3) A User-friendly Website
A medal provider must have a user-friendly website. Today, a user-friendly website can be accessed even with a smartphone, and it must be bug-free. Read what's available on the site to learn more about medal suppliers and learn about the services they offer. This content helps customers understand the details of the medals they make.
4) Medal Suppliers with Excellent Customer Service
Choose a medal supplier that offers great customer service. These characteristics of the medal provider are very important. This is because if the medal you receive is low quality and unusable for any reason, you can exchange or return it immediately.
5) Don't Compromise on Quality
Manufacturers must provide their customers with high-quality medals. The medal supplier selected by the organization must guarantee the quality of the medals or awards. Many medal manufacturers in the market offer high-quality medals and ensure that the medals they sell are improved.
(Another related post: A Guide to Startup Company of Custom Award Medals)
6) Medal Engraving Process Type
If an employer or individual is looking to invest a significant amount of money for a special occasion and plans to engrave company branding or a unique message, choose a medal supplier with professional engravers. Engraving a medal or trophy is a profession-based venture that will hopefully generate unique interest at some point in the process. The ability of the engraver determines the first-class level of engraving, and therefore also determines the medal in general.
Engraving medals is popular these days as it encourages contributors and judges; however, it also makes the occasion more memorable. If you seek advice and choose a medal supplier with superior engraving quality, you may at some stage get ideas and guidance to make your medals more attractive for upcoming events.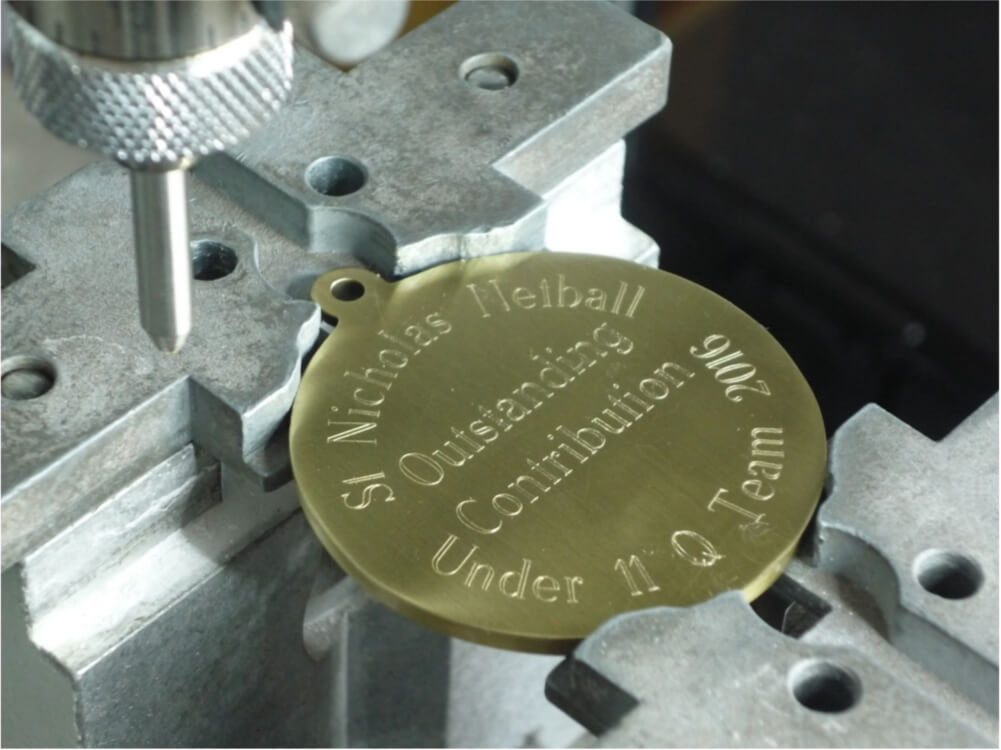 7) Delivery Time
Choose a medal supplier who can deliver your medals on time, even if you buy in bulk. Choose a medal supplier to handle the entire manufacturing and engraving process and ensure metal or racing medals are available in advance. If rework is required, it can be done on time.
8) Find A Budget
Budget is an important consideration for most organizations when buying medals in bulk. Choose a medal supplier who offers medals at affordable prices but never compromises on the quality of their medals.