Festival Pin Supplier From China
Customized Festival Pin Solution
A variety of holiday pin badges foil the festive atmosphere, experienced illustrators/artists likes to take advantage of this to add local cultural elements or corporate elements to increase product sales.
Each festival has its own special theme, which requires different pin badge style. You may not know that even enamel color, plating color could play an important role in enamel pin designing. Whether you already have a perfect design in mind, or you need design assistance, we are here to make them into reality.  Let your pins shine at any Festival show!
We can provide customized service according to customers' drawings or ideas.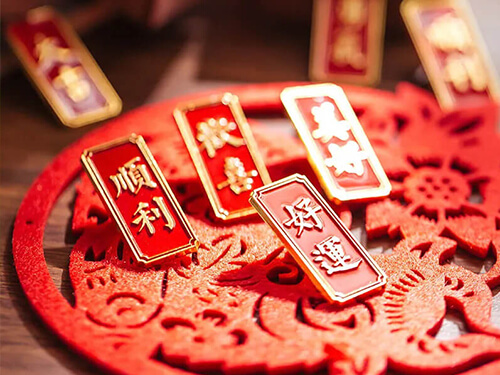 Sicpin Festival Pin Features
SICpin Festival Pin Customize Specification
Artwork
Material
Metal plating
Color effect
Accessories
Artwork
Design assistant: We can provide free design assistance based on your drafts or ideas.
Production experience: We provide different options for your design according to our practical production experience
Property copyright: Any idea is priceless, and you will own the copyright to the art.
Respect original: We respect originality and are committed to crack down on theft.
Material
Metal plating
Color effect
Accessories
Steps to Customize the Festival Pin
Request Your Free Festival Pin Quotation Now
Contact us for design assistance, free quote, and professional advice today.
We will provide you with a free quote within 24 hours, and we respect your privacy.