National Day Badge Supplier From China
Customized National Day Badge Solution
No matter which country you are in, National Day is a very important festival.
The National Days of Middle Eastern countries such as UAE and Qatar are particularly lively.  From national leaders to ordinary people, they are very keen on this kind of magnet badges worn on clothes.
Soft enamel, hard enamel, and print are all common processes for this type of pin badge. The printed badge can restore the picture 1:1, while the enamel badges have a more metallic and pigmented texture. 
In addition to the display and collection functions of badges themselves, they can also extend far-reaching social significance. For example, to expand the influence of the event, to shorten the distance between people, to create a more comfortable interactive atmosphere, and so on. You are very welcome to contact us to achieve the most successful event goals
Customize National Day Badge
We can provide customized service according to customers' drawings or ideas.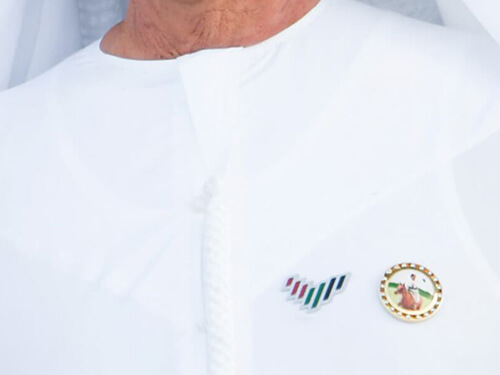 Sicpin National Day Badge Features
SICpin National Day Badge Customize Specification
Artwork
Design source
Material
Magnet fitting
Printing
Artwork
Design assistant: We can provide free design assistance based on your drafts or ideas.
Production experience: We provide different options for your design according to our practical production experience
Property copyright: Any idea is priceless, and you will own the copyright to the art.
Respect original: We respect originality and are committed to crack down on theft.
Design source
Material
Magnet fitting
Printing
Steps to Customize the National Day Badge
Request Your Free National Day Badge Quotation Now!
Contact us for design assistance, free quote, and professional advice today.
We will provide you with a free quote within 24 hours, and we respect your privacy.