Everyone benefits from being appreciated. Custom badges are often given out by companies and event management as a way of thanking their staff and attendees. For generations, recipients have cherished these bespoke awards, especially when they recognize extraordinary skill.
That's why custom medals are especially awarded at the end of sporting events, arts events, and other competitions. That is why these custom medals and custom award medals are so popular these days that it is profitable to start customizing these custom medals. If you make quality medals, you will attract more customers because of your good reputation.
(Another related post: How to Find the Best Running Medals?)
1. A Large Market Demand for Customized Medals
In this increasingly competitive world, custom medals are given out to keep morale high everywhere. However, the search for quality custom medal suppliers is limited, so if you can provide quality service, custom medal companies are in high demand.
1) Individual Customers Need to Customize Award Medals
Medals are mementos that commemorate achievements. It doesn't matter who awards them; that's why sometimes people receive medals commemorating certain events or commemorating certain achievements without official recognition.
Then there are clients who like to reward their employees with prizes. These people are called individual customers. They don't order in bulk, but you'd be surprised how much people love to keep keepsakes of their or their loved one's accomplishments in the form of custom medals.
2) Medal Dealers Need to Customize Award Medals
Those who wish to award a medal will contact the dealer. These guys keep samples of the medals needed and sort them out. However, they did not win a medal. These distributors are generally attached to the store. Most sporting goods and stationery stores carry custom medal dispensers. If you contact any such distributor, they will bring the order.
Small stadiums often host sporting events, and they hand out custom medals and medals at the conclusion of games. They often contact sporting goods stores. Then the office also awards medals for participation or good performance in the program; they contact the stationery store to buy the medals. Medallion dealers take orders from these stores and deliver them to your door.
3) Sports Organizers Need Custom Award Medals
The tradition of custom medals began with the awarding of these medals to high achievers in the sport. This is a recognition of their achievements. It is an accepted fact that all athletes receive medals, whether for winning or participating. In China alone, an estimated 44% of the population participates in sports in some way. So the number of custom medals required in the sporting world alone is huge in itself.
4) Schools Need to Customize Award Medal
Today, the school also awards bespoke medals to students who excel. These custom medals are used in the academic field, some in the athletic field, and for many, it is a recognition of participation in certain activities. There is a high demand for custom medals in this field. If you only serve schools, the market for custom medals thrives.
(Another related post: A Guide to Startup Company of Custom Award Medals)
2. How Much Does It Cost to Start A Custom Medal Business?
The cost of the medal varies from case to case. For example, material costs are often different in different places. This may result in changes to medal prices. However, the cost of starting a custom medal business is not high.
You can start this business for less than $5000. All you need initially are model medals and some raw materials. As your business prospers, you can add. A lot depends on how many offers you receive. If there is less, you can use ready-made molds; if the order is large, you can customize medals.
(Another related post: What is the Price of Medals in China?)
3. Develop Your Business Plan
In order for a business to succeed, the owner must do their research. By examining the existing business and analyzing its resources, you can gain some insight into the prospects of the business. Any future business owner should develop a step-by-step plan for their business to simplify the setup of a joint venture. Here's a simple 8-step program for anyone looking to start a business in custom medals.
1) Capital Cost
Whenever you start a business, you need some materials to set you up. In this business, you need to have some raw materials, sample custom medals, sample custom medals, sample trophies, and other things before entering the market. Make sure you have enough funds to cover these initial costs.
2) Budget and Cash Flow
Once the analysis is done and capital costs are set aside, the next step is to create a budget and deal with cash flow. Financial management is always the first and most important step. Once this issue is resolved, you can move on to other issues.
3) Brand Identity
After finances, the next most important step is deciding how you want your customers to perceive you. You need to give careful thought to the creation of your brand identity. Make your point with a logo, design, and colors. If you intend to use social media graphics, you should ensure that the graphics clearly define the image you wish to portray.
4) Establish A Legal Entity
It's important to register your business issues, no matter how big or small. Preferably form a legal entity. The most common of these is the limited liability company. People prefer this entity because of its many advantages. It comes with limited liability, but it protects the owner's assets if you get involved in liability issues like lawsuits.
5) Become a Tax Compliant
Complying with tax regulations is a basic business ethic in any country. A good businessman ensures that he meets all legal requirements, files tax returns, and pays his tax obligations. Your country is obliged to comply with tax regulations.
6) Embrace Compliance
The government sets the rules for businesses. As responsible citizens, we must abide by these rules. By complying with the regulations, you agree to abide by state, federal and international laws set by the government that relate to your business.
7) Access Suitable Insurance Options
To start a business, you must first abide by the rules set by the government. Your next responsibility is to yourself. Find out which coverage is right for you, and get the coverage that's right for you and your business.
8) Brand Your Business
Branding your business ensures you stand out from your competitors. Getting branding right is important because it gives your customers a glimpse of your product, and a positive impression can ensure a good order. The benefits of proper branding are many. Enhanced credibility, customer recognition, and word-of-mouth publicity are just some of the options.
(Another related post: How to Buy Bespoke Medals?)
4. How to Promote Your Brand to Get More Orders?
There are certain steps when setting up a new business. Of course, the first thing is to develop a plan of action. Next came financial matters. After that, it's all about using the right media medium at the right time to promote and advertise your product. If your product is properly advertised, the word will reach the right ears, resulting in an order.
Below we've outlined some simple steps that will help properly advertise your business and send out positive reviews. Hope this will help to promote your brand to get more orders.
1) An International Website with All the Products You Want to Promote
Having an online presence makes all the difference. An international website will expand your reach. Incorporate appropriate content. It is very important that the international website is also part of the brand identity. International websites require a lot of content writing.
The content should include a list of all products along with detailed information about the product. For example, when you get a list of custom medals uploaded, make sure their details, meaning, materials used, images, etc. are all listed. In order to attract consumers, the website should be attractive and interactive. Your website will show clients your dedication to the project.
2) Let More People Know that We Do Custom Award Business through Advertising
An online presence ensures that the customer can see what he has to offer, but before that, the customer must know about your presence. Advertise your customer rewards business. Advertising is most effective at the right time and in the right place.
For example, more people in a sporting goods store are interested in medals than in a restaurant. At the right time, you need to be at the right place. Because people rely on devices more than anything else these days, advertisements can also be posted online.
Making a catalog is a productive idea. It provides a clear and intuitive view of all your products. You can place these catalogs in places that attract potential customers, such as stationery stores. You can place these directories in your corporate business, and these companies often issue custom badges to their employees. Again, it is important to note that these directories are in the correct location. Also, make sure your products are well-represented in the catalog.
4) Participate in Outdoor Events
Custom medals are now widely used in sporting events. Sporting events are widely held in schools, corporate venues and stadiums. Participate in all of them. You'll learn what types of custom awards and medals are used at these events. Plus, if you keep your directory with you, you're making your presence known to the right people.
(Another related post: An Ultimate Buying Guide to 5K Medals)
5. Where are the Customers and How to Find Them?
When you advertise, there is one simple rule. Make sure you are at the right place at the right time. This is how you find clients. Identifying customers tells you where they are, and understanding their needs tells you where to find them. Custom medals are used as rewards. So keep an eye out for events so you can meet with potential clients, and award committees/organizing groups before ordering. Below is a list of potential clients who could be yours.
1) Events
Custom medals are used the most at sporting events. Every year, sports venues, training centers, and academies of all kinds host games of various competitions. For each category, three medals will be awarded. The scope of the medal business is therefore much greater in sports than in any other field.
2) Schools
The school hosts many events during the school year. They award custom medals at athletic meets as a sign of recognized skill. There are also orientation and graduation ceremonies. Likewise, medals are awarded in recognition of their achievements throughout the school year. Special achievements earn more medals. So schools are a big awards market.
3) Training Courses
There are many smaller training programs that teach specific skills and train would-be artists in specific fields. These include dance, acting, painting, martial arts, and more. The training schools also hold annual awards ceremonies where custom medals are presented in recognition of their skills. It's a relatively small market compared to schools, but they're proving to be potential customers.
4) Corporate and Enterprise Customers
Today, large corporations host corporate events at different levels. These events are held quarterly. At these events, these companies reward their employees and recognize their service with custom medals and badges.
They host an annual event in recognition of positive working relationships with clients. Medals are awarded to these clients. Therefore, enterprise companies are also huge potential customers. Get in touch with their event management.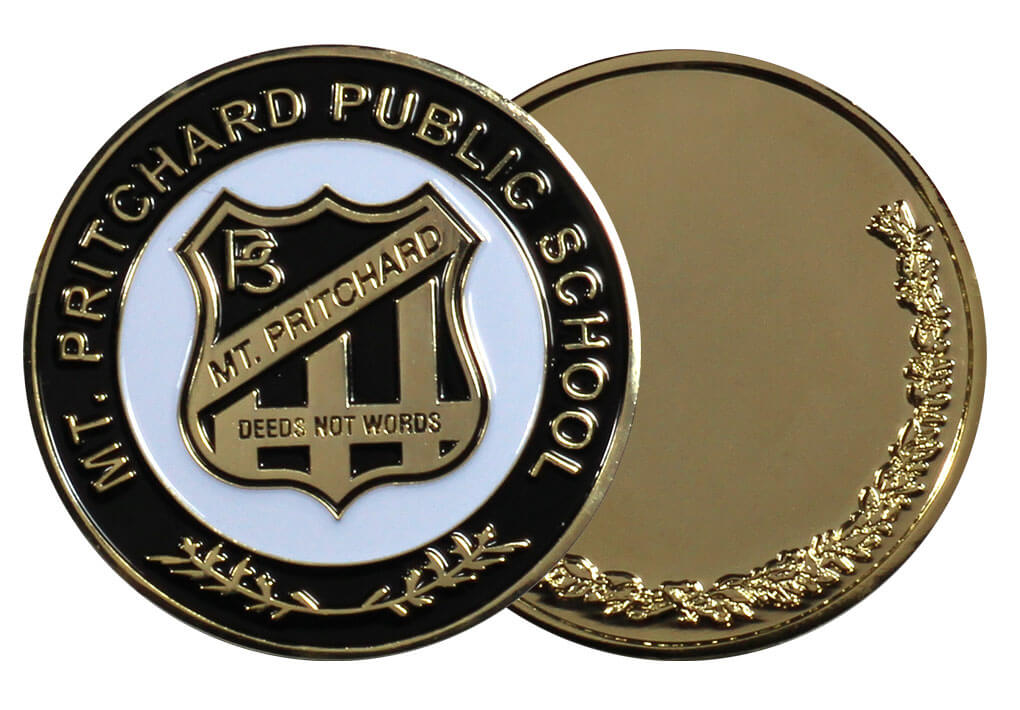 (Another related post: How to Select Medals for Schools?)
6. Select Custom Award Medal Maker
China is one of the largest markets for custom medals. Price and quality vary depending on the materials used. Some companies have extensive experience in the industry. However, you need to find a manufacturer who can provide you with high-quality custom medals at a reasonable price. Below is a small competitive analysis of the most common custom medal types.
(Another related product: Custom Band Charm )
7. Conclusion
When you start a business, you have to make sure you know the market like the back of your hand. Research your potential competitors before you post. Before you start, you need to make sure your financial aspects are well covered. Register your business and become a taxpayer. Once your official obligations are fulfilled, you can resume expanding your business.
Attract customers with low prices. Make sure you stay committed to your business in order to build your brand identity. This will help you win customers. Custom Medals is a mature industry and you will face a lot of competition when launching. For finances, make sure your capital costs are well covered. You need to have sufficient funds to get you through the initial stages.
If you're legally settled and your finances have been paid, there's nothing stopping you. Invest in advertising to let potential customers know you exist. All of these will help gradually expand your focus. The key to advertising well is being aware of the competition and being in the right place at the right time.
Custom medals are used as rewards for skills and achievements. These are kept as souvenirs. Therefore, product quality is extremely important. Keeping them would mean years of publicity and your product. The result is a competitive price for quality products on the market.