Name Badge Supplier From China
Customized Name Badge Solution
Independent research suggests badge-wearing employees are perceived to be more friendly, professional and polite than their anonymous un-badged counterparts. In addition, employees report that a badge enhances customer face-to-face relations and demonstrates as sense of pride in their work.
You can choose from a selection of predesigned name badge templates, select your desired layout and just change the text and logo. Or our badge designer easily navigates you through each step to create your own fully bespoke name badge, uniquely distinctive.
In general, shapes, colors, sizes, plating colors, fasteners can be fully customized, support different names, and suitable for businesses of all sizes from 1 to 100,000 badges. Permanent and reusable name tags and badges are available right here. Start to customize it to your own name badge now!
Featured Name Badge Examples
We can provide customized service according to customers' drawings or ideas.
Sicpin Name Badge Features
SICpin Name Badge Customize Specification
Artwork
Design source
Material
Surface treatment
Back accessories
Artwork
Design assistant: We can provide free design assistance based on your drafts or ideas.
Production experience: We provide different options for your design according to our practical production experience
Property copyright: Any idea is priceless, and you will own the copyright to the art.
Respect original: We respect originality and are committed to crack down on theft.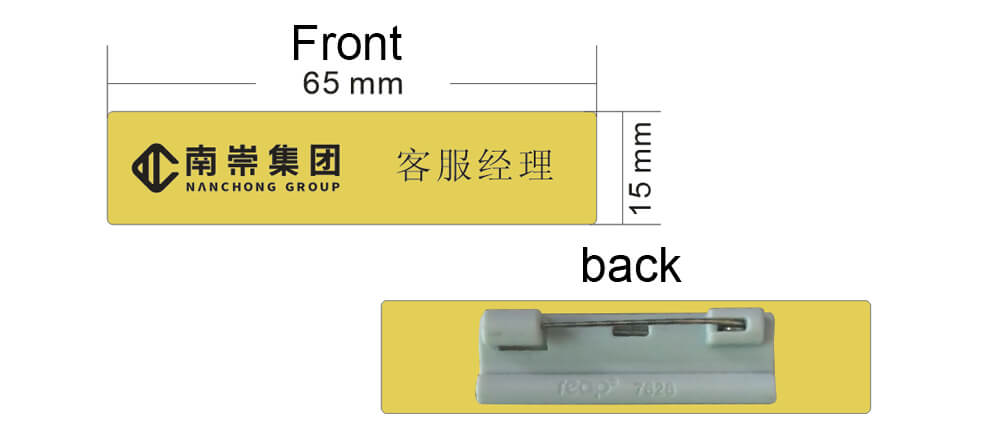 Design source
Material
Surface treatment
Back accessories
Steps to Customize the Name Badge
Request Your Free Name Badge Quotation Now!
Contact us for design assistance, free quote, and professional advice today.
We will provide you with a free quote within 24 hours, and we respect your privacy.