Once a runner chooses the race he wants to participate in, he must start working hard for it. At times, runners may struggle with a lack of motivation to run. That's where running medals come in. Race medals are a great way to give runners the proper sense of accomplishment and keep them motivated to race.
To prepare mentally and physically for a race, runners train according to a structured running program. Runners who make the most of their training time usually succeed. Runners prepare for a running event in the same way that race organizers must devote their undivided attention to making the event a success.
That's why good race organizers always choose the highest quality running medals we present to the world. The way runners prepare for the race, too, organizers must focus on collecting medals for the best runs for the runners who worked hard for the race. To make it effortless for the organizer, we are here to bring in high-quality running medals.
(Another related post: Sport Medal: What is It and How to Buy it in Bulk)
1. What are the Requirements for Highest Quality Running Medals?
We have been making medals for over 10 years and all our staff is experienced and skilled. These attributes set us apart in offering the highest quality running medals. Unique designs and fast production of competition medals are our focus. We make running medals in all shapes, sizes, and colors. Therefore, we can always present you with the best quality running medals.
1) Expert and Technique
Our experts use a variety of techniques to provide you with uniquely shaped running medals. We are known for everything we do to make us a reliable business partner for medal manufacturers. When it comes to running medals of any kind, nothing is impossible for us as we use the latest technology, modern machines, and the highest quality materials and equipment every day.
If you want to make your running event unique then our race medals are for you. To create the finest running medals, we use metal alloy die casting, grinding, platinizing, electroplating, and steel forming, among many other finishing processes. All these processes are carried out by our expert staff using the latest technology currently available.
2) Competitive Cost
We not only introduce you to the best running medals but also offer you the most competitive prices on these medals. Prices usually depend on the type of running medal you choose. We will also advise you on the medal and its design according to your budget.
(Another related post: How to Buy Bespoke Medals?)
2. Event Medals
There are so many different kinds of events that require the perfect running medal or running medal to take the event to the next level and inspire and motivate the participants. All over the world, people of all ages have tested their endurance and speed at all levels for thousands of years. There are many occasions where people can be seen participating in extreme races.
Even seeing kids playing against each other on campus was a common sight for us. Medals play a crucial role in races for these reasons. Here you will find the best running medals you won't find anywhere else if you want to buy the best quality running medals for that. If you're shopping for competition medals, here's where to spend your money.
1) Race Medals
There are many different types of racing around the world, including motorcycle racing, auto racing, drag racing, go-kart racing, and more.  If you want race medals for any type of motorsport event then you can get them from us.
2) Running Medal
When it comes to running races, there are fun runs, 10k races, 5k races, half marathon races, marathon races, ultramarathon races, obstacle races, trail races and more. All of these types of races require running medals.
Some runners compete against others, which usually occurs in short-distance races, while in other types of races, runners must compete against themselves. In a marathon, you don't win by competing with others, but by your own willpower.
(Another related post: How to Select Medals for Schools?)
3. 5k & 10k Run Medals
The distance a runner has to run in a 5k race is usually a 5k or 3.1 miles. A 10k race is a class of 5k races in which runners must cover a distance of 6.2 miles. Many people who do this type of 10k and 5k runs can't finish it because it requires a lot of patience and stamina.
Playing these kinds of games doesn't usually mean playing against other people. In fact, you have to race against yourself and never give up in order to reach the finish line.  However, there are running medals for the fastest runners.
That's why you need to pick the perfect running medal for events like 5k and 10k after proper inspection and insight. All those who made it to the finish line received running medals so they could get the sense of accomplishment they deserved.
These race medals also motivate and motivate them to reach the finish line and leave an idea in their mind that once they reach the finish line, they will be rewarded with a running medal. All of our designers are award winners and we understand the importance of running medals in motivating runners. Most major cities and their suburbs host multiple 5K or 1K races each year, with varying themes as we humans become less and less healthy with this sedentary lifestyle.
(Another related post: An Ultimate Buying Guide to 5K Medals)
4. Marathon Medals
Three types of marathons can be seen. All three types of marathon events require excellent running medals. Marathons are not for novice runners. People who take part in marathons are usually experienced runners, which is why their participation should be rewarded with special rewards, here you can find and easily order quality running medals.
1) Half Marathon
If the participant ran 13.1 miles, it would be a half marathon. Even beginner-level runners aren't perfect candidates for a half marathon. If one wants to run a half marathon, one must be able to run five miles non-stop.
People who have participated in 5k and 10k races and won medals for finishing the race should also be able to participate in the half marathon and win some marathon medals that are worth cherishing forever. In a half marathon, runners typically run around 4 hours, which is hard work.
To reward runners for this hard work and effort, you'll be awarded our Best Run Medal. You can also order running medals for the marathon just like race medals for the half marathon and other races.
2) A Marathon
The marathon tests the stamina of experienced runners, as runners cover 26.2 miles. We can introduce you to the best running medals for these types of runners. Running a marathon requires a lot of training, and these types of races challenge you mentally and physically. That's why marathon races are rewarded with the highest quality running medals and we have a long history of maintaining the quality of medals for all types of races.
Although marathons test one's stamina and determination, marathons can also be fun and enjoyable, as excellent running medals can be won in these events. Every year at least two marathons are held in major cities, and all runners who finish are awarded running medals.
3) An Ultramarathon
If a runner runs more than 26.2 miles, it is called an ultramarathon. They deserve the best running medals and it takes high-quality materials in our factory to produce such precious race medals. So whether you're looking for a half marathon, marathon, or ultra run medals, we have the perfect marathon medal for you.
Whatever your requirements for competition medals, we can exceed your expectations to meet your requirements. They deserve the best running medals and it takes high-quality materials in our factory to produce such precious race medals.
(Another related post: A Guide to Startup Company of Custom Award Medals)
5. Cross-country Running Medals:
 We have running medals that are great as rewards for trail runners. A trail running race can be almost any distance.  The main difference between road racing and off-road racing is that off-road racing has rocky terrain.
The course also includes gravel, grass, mud, sand, water, rocks, and more. Since trail running can have different terrain, you can have a running medal that will show what type of terrain the race will use.
1)  Rocky Mountain
If the trail run will be in rocky mountains, then you can add a design of mountains to your running medal. Even running medals can be shaped like that if you want. We have everything you need to turn your vision of a competition medal into reality. That's what we do.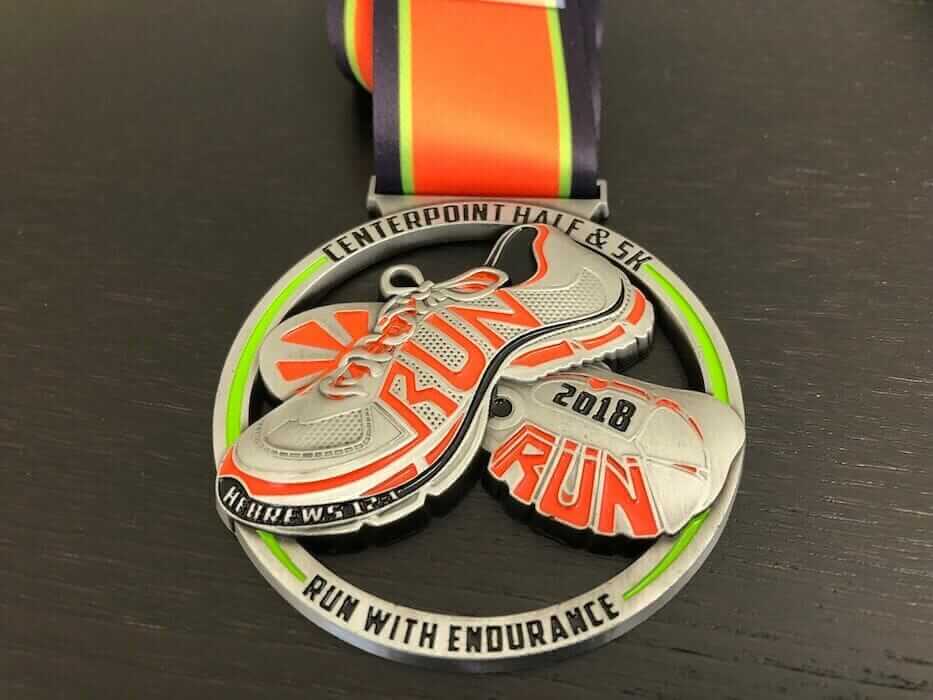 2) Trail Running
These types of races are great for people who like to challenge themselves with trail running. In trail running, race organizers use their creativity to make the race more unique. Likewise, our ideas or yours can easily be added to trail running running medals.
Both races and race medals can be unique only if the race organizers so desire. We are experts in creating stylish, eye-catching, top-quality running medals for trail-running competitions. All you have to do is contact us and we'll give you the best trail running medal ever.
6. Obstacle Running Medals:
Obstacle races such as the Spartan Race and the Tough Mud Race have become very popular in recent years. We can supply the highest quality running medals for all of these types of races.
1)  Keep Fit
People are increasingly participating in different types of competitions to keep fit, and one of the reasons people like to participate in such competitions is that these competitions include feats of strength and obstacles as well as running.
2) Challenge and Excitation
Many people are bored with the usual races, and obstacle courses are for them. That's why these types of people need special types of running medals that are distinct from other race medals. Obstacle races are often dynamic and exciting. These types of competitions are competitive as well as fun, such as the horizontal bar, rope climbs, mud crawls, and more.
Since these races are some of the funniest types, there is a need for colorful and uniquely designed running medals to suit these types of events. We can introduce you to such running medals. Many people can't run a marathon, but many do these types of races because they don't require an extreme training regime. That's why many people who have never won a race medal before take part in these obstacle courses.
3) Precious Experience
So, we understand the fact that the running medal they get by participating in this race has to be very unique and precious, it will give them a sense of accomplishment. Because of our many years of experience in the field, we know what type of running medals are required for different types of running events.
7. What are the Advantages of Custom Running Medals?
Most of the organizations and companies that are hosting running events these days are looking for custom running medals as custom race medals are the best option for anyone. If they want value for money when buying running medals. We have the best workers in the field of custom running medals manufacturing who have many years of experience. That's why we're here to introduce you to the highest quality custom running medals you won't find anywhere else.
1) Find the Best One within Budget
If you use custom run medals then you will be able to choose everything related to the race medal yourself. The shape, size, material, color, ribbon, engraving, electroplating, etc. of running medals can all be selected according to your needs and preferences. That's why custom-running medals are a great option for you, as you can get all the features you want on a medal, no matter what your budget is.
(Another related post: What is the Price of Medals in China?)
2) Stand Out
This is how you get your best running medal if you choose our custom race medal option. With your custom running medal, you can easily stand out from the rest. If you would like to use your race medals for marketing purposes to increase your visibility, then our custom-running medal options are for you.
No matter what type of running event you organize, our custom running medals make it easy to shop for high-value prizes. When you gift all participants with our premium custom medals, all participants will easily distinguish your event from the rest, while amplifying your brand for media recognition and exposure.
Whether you're considering buying running medals for different running races and events or considering other running medals such as our bespoke race medal options, you can get the best medals here than anywhere else on the international market. You can rely on our many years of skill and experience. Simply contact us for your best running medal and our sales staff will guide you through your decision.
8. Conclusion
In addition to maintaining this guaranteed top quality, we also offer you many options such as custom running medals or running medals in stock. All you have to do is contact us for running medals and we assure you that you will get better and faster communication from us.
You can always ask us for a free run medal quote. Running medals have been supplied all over the world by us. All competition medals are delivered on time by our team.