In order to be successful in this business, you need to understand how the enamel pin market works. The first step is to use Google or keyword to find out how many other enamel pin businesses are on the market. Then, analyze your competitor's websites to discover the most likely sales channels for your product.
Also, you need to know how many competitors there will be in your niche. The more sellers you find, the higher your visibility will be. It is important to analyze how many users will find your product.
1. How to Check the Popular Items to Sell Online?
There are various ways to identify popular items for sale online. Google Trends is a great tool because it shows you what's popular in your region and globally. You can also find popular product ideas on sites like Reddit, where you can join subreddits and find reviews of popular products.
Another great way to identify what's trending is through social media sites like Pinterest and Instagram and new stars – TikTok. One of the best ways to identify popular products is to use a search engine.
The tools associated with these search engines will show you what people are looking for. One of the biggest search engines is Google, which has a tool called Google Trends. This tool shows you which keywords are the most popular. You can use this to determine which products are hot and which are not. You can also read product reviews and join social media groups to gauge demand for certain products.
Another useful tool is Amazon's suggestions feature. When a product is not in a category, Amazon's suggestion feature highlights it. Use this feature to find best sellers and increase sales. Once you know which items are selling well on Amazon, you can add them to your product line. You can also use Amazon's "Top" search feature to discover which products are in demand and which aren't.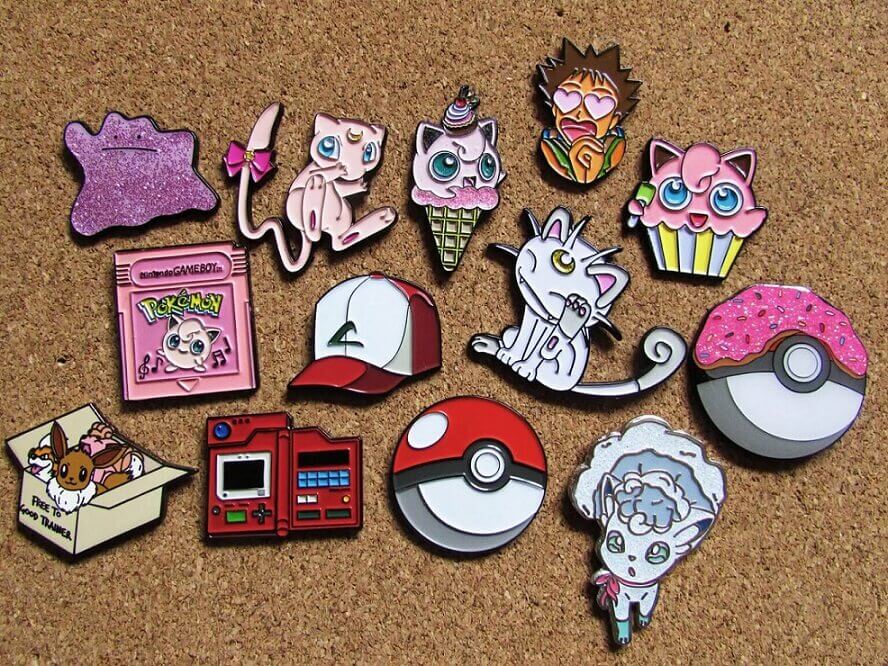 2. What is the Best Product to Sell Online?
There are many ways to start a pin business, and the key to success is producing products that people want to buy. The easiest way is to identify a niche market. A niche is a style of pin that you make that is unique to your business. You want to create a niche big enough to sell to the public, but small enough to stand out from the rest.
You need to take the time to research what is popular among others in your industry. Check other people's websites and social media profiles for ideas. Also, look outside the pin industry for products that appeal to your niche community's values.
The process of making an enamel pin can take some time. You want to make sure your customers will love the finished product. After all, you've already paid to get started! So make sure you invest some time in the design. The process pays off in the long run, and you can even sell pins online.
3. What is the Best Product for Dropshipper?
Enamel brooches are one of the most popular jewelry items in the world, and there are several ways to find the right ones to sell on your dropshipping website. While wholesale price is important, you should also consider the reputation of the seller. This is especially important if the item requires a minimum order quantity or zero feedback. Many business owners ignore this information and focus on items that are just listed and have a single order history and no reviews.
Instead, look for reputable sellers with good store ratings who offer high-quality merchandise. Another option for drop shippers is to create custom designs of enamel pins. If you're not up to the task of designing something new from scratch, you can white-label an existing design from an affiliate.
Also, if you're looking for an easy way to sell enamel pins, dropshipping could be the right choice for you. It's easy to have a manufacturer make your pins, and it's a great way to start a new business. When choosing a supplier, remember that it is important to choose a supplier with high customer satisfaction.
While some manufacturers charge premium prices for their products, others offer more affordable prices. If you're looking for an affordable fashion accessory, enamel pins are a great option. Inexpensive and lightweight, these accessories are ideal for dropshipping.
4. Do You Collect Enamel Pins?
You might be thinking about starting a business selling enamel pins. This is a rewarding and profitable side business. However, this type of business is highly competitive, so you have to focus on producing a great product and making sure your pin is seen by the right audience.
If you're interested in making enamel pins as a full-time business, the first step is to open an online store. An online store will serve as the digital home of your business, allowing you to connect with shoppers. Enamel pins are very popular as fashion accessories. There are many ways to make and display your collectibles, from making them yourself to buying and trading them online.
A good idea is to focus on subjects you are passionate about so you can get the most value from your collection. For example, if you like politics, you can find pins for your favorite political party or even your favorite politician. No matter what your interests are, you're sure to find an enamel pin to showcase them.
Besides being useful, pins can also be a way to showcase your passions, obsessions, and values. Your pin collection can even become an extension of yourself. As a collector, it can serve as your daily inspiration and reminder. You've designed the pin, we've proven the concept, and now, production is complete.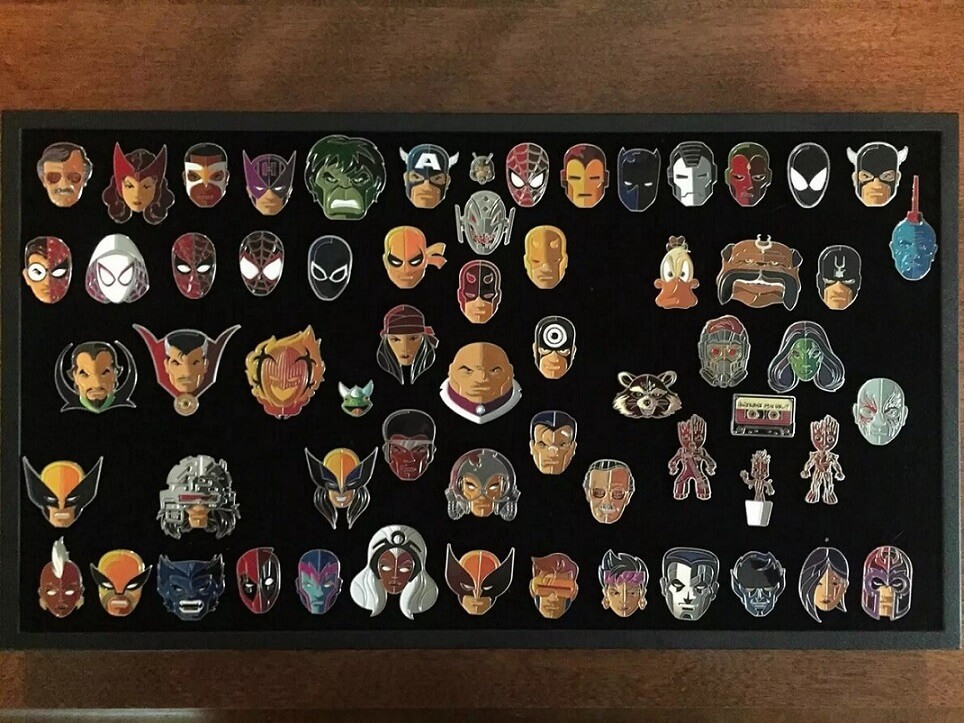 5. How to Adjust Production Costs?
Understanding production costs is probably one of the first things you consider when setting your pricing. It goes without saying that pricing your items above the cost of producing them will be profitable, and if you can further reduce your production costs, you will make even greater profits.
Customers are willing to pay for quality if the product has a cool design or unique style. That said, don't be afraid to simplify the pin design to reduce production costs. At Sicpin, the biggest factors affecting production costs include the number and type of pins you design, the size of the pins, and any unique customizations, such as glitter paint or cardstock. Here are some tips for getting more out of your production costs:
1) Bulk Orders to Save A Lot of Money Per Pin
Each pin order has a fixed production cost. No matter how many pins you order, these costs remain the same. By making higher quantity orders, you can spread production costs over larger orders and save a lot of money per pin. Our advice is to try to keep most order quantities at 300 or more to avoid tooling fees and potentially save hundreds of dollars on each order.
2) The relationship between Size and Production Cost
The bigger the pin, the bigger the price tag. Ordering a smaller size design helps reduce overall costs. However, be careful when doing this with complex designs. The more details you have on a custom pin, the harder it will be to see them if your pin is too small. If you know you want to save size, try to find a balance between your needs or simplify the design.
6. Study the Competition
Researching how competitors price their wares is a great starting point for healthy market research on your own pricing plan. Knowing how much your competitors are asking for can give you a benchmark on how to price your designs cheaper or more based on what makes you stand out.
However, don't get too attached to trying to bet on your competitors' prices or set your product at the same value. Cutting costs or offering lower prices in an attempt to beat the competition is a perfectly acceptable business model. Alternatively, opting for a higher quality pin such as our cloisonné option to price your design for quality will work just as well.
7. Pricing Your Custom Pins
You know your costs and you know what your competitors are worth. Time to price your own merchandise. If you're just looking for an immediate profit through pricing, then check out what entrepreneurs call cost pricing. With cost pricing, you add up all total expenses, including direct and indirect costs associated with custom pins, and then add profit on top of the initial figure.
Simple and straightforward cost pricing is a great starting point, allowing you to focus on adjusting your pin's profit margins to the market around you. Profit margin is the gross profit you make for each custom pin sold. Let's say each pushpin costs $5 per unit, and you sell each pushpin for $15, your gross profit is $10.
When it comes to setting margins, we've found that Etsy and Facebook marketplace sellers often price their items between $8 and $20 per item, depending on the style, customization, and perceived value of the pin. Starting at $10 for 1-inch or 2-inch pins and adjusting for market demand is recommended.
8. Conclusion
Whether selling original artwork designs or building an existing brand, we hope this guide helps you build a pricing model that works for you. Check out all aspects of designing custom enamel pins on our website.